Persephone in the Late Anthropocene | SPACE Gallery 2016; The Apohadion 2015; Belfast Poetry Festival 2014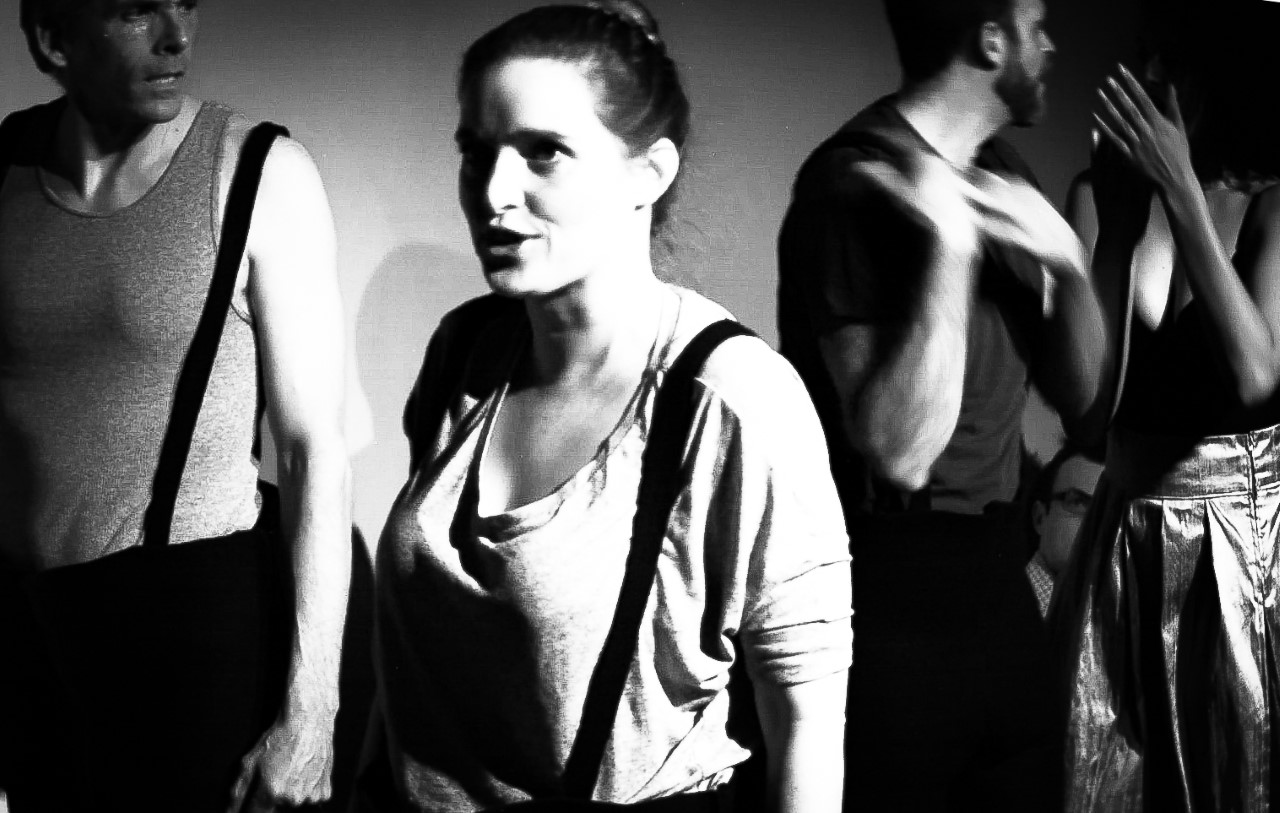 A new spoken opera that tells a sequel to the Persephone myth -- the ancient story of why we have winter -- set in the age of climate change. This new experimental opera, a co-creation of the late composer Denis Nye and librettist Megan Grumbling, premiered at Portland, Maine's SPACE Gallery in the spring of 2016, with direction by Tess Van Horn, installation by Jenna Crowder, and lighting by Corey Anderson.

Persephone merges new composition, poetry, movement, theater, and installation. Its score is a post-Romantic chamber work for oboe, violin, viola, and cello, filtered live through a digital delay to evoke the disjunction and crisis – as well as the beauty – of our modern world. The libretto ranges from lyric verse to edgy, magical realist prose poems and an imagined Farmer's Almanac.
The original cast of Persephone in the Late Anthropocene were ensemble members Bridgette Kelly (Persephone), Deborah Paley (Demeter), Ian Bannon (Chorus), Paul Haley (Chorus), and Marjolaine Whittlesey (Chorus); and musicians Ben Meiklejohn (Oboe), Victoria Hurlburt (Violin), Leigh-Ashley Milne (Viola), and Volkhard Lindner (Cello), conducted by Cameron John Prescott. With assistant direction by stage manager Rene Johnson.

Persephone 's premiere at SPACE included "Underworld" and "Aboveground" cocktail pairings by Nathaniel Meiklejohn of The Bearded Lady's Jewel Box, and a thematic food pairing for each movement, by relational artist Genevieve Johnson.